Kuwait's Fiscal Year 2022-2023 Ends with Surplus of 6.4 Billion Kuwait Dinars
Kuwait's recent surplus of 6.4 billion Kuwait dinars in the fiscal year 2022-2023 is a significant milestone for the nation. This surplus showcases Kuwait's financial stability, prudent economic policies, and its ability to weather the storm in a volatile global oil market. While celebrating this achievement, Kuwait remains committed to further diversifying its economy, investing in developmental projects, and ensuring a prosperous future for its citizens.
In a recent announcement made by the Finance Ministry on Wednesday, Kuwait revealed its first budget surplus in nine years for the fiscal year ending on March 31. The surplus amounted to an impressive 6.4 billion Kuwait dinars, which is equivalent to approximately 20.85 billion U.S. dollars. This positive development was warmly welcomed by the nation and was reported on the ministry's official website.
In line with this surplus, actual revenues for the fiscal year reached an astounding 28.8 billion dinars, marking a significant increase of 54.7 percent. In contrast, total expenditure experienced a slight dip of 2.6 percent, amounting to 22.4 billion dinars. These figures were reported by Kuwait's official KUNA news agency, which cited the ministry's statement.
During this fiscal year, Kuwait witnessed a remarkable leap in actual oil revenues, soaring by 64.7 percent to reach 26.7 billion dinars. Furthermore, the ministry highlighted that the average oil price stood at 97.1 U.S. dollars per barrel. These statistics affirm Kuwait's robust financial status, abundant reserves, and its strong monetary and financial stability.
Saad Al-Barrak, the Kuwaiti Deputy Prime Minister, Minister of Oil, and Minister of State for Economic and Investment Affairs, emphasized the nation's advantageous position in response to the positive fiscal outcome. He stated, "Kuwait enjoys a solid financial status, abundant reserves as well as monetary and financial stability. All of these factors protect the country from the fluctuations in the oil market in the short term, and enable us to rise above the interim challenges."
The surplus signifies a turning point for Kuwait, as it allows the country to navigate through economic volatility and ensures the nation's resilience in the face of market uncertainties. This surplus serves as a testament to the prudent financial strategies employed by Kuwait and its commitment to maintaining long-term stability.
In recent years, Kuwait has focused on diversifying its economy and reducing its reliance on oil revenues. This diversification approach has paid off, as evidenced by the significant increase in non-oil revenues and the overall budget surplus. The government's efforts in implementing economic reforms, such as promoting investment and encouraging entrepreneurship, have contributed to this positive outcome.
Kuwait's fiscal success not only benefits the nation but also sends a strong message to the international community. The surplus demonstrates Kuwait's ability to effectively manage its resources and withstand the challenges posed by the volatile global oil market. Investors and stakeholders can be reassured by Kuwait's solid financial status and its commitment to long-term stability.
The surplus also provides an opportunity for Kuwait to allocate funds toward various developmental projects and initiatives. Such investments can further stimulate economic growth, job creation, and the overall well-being of Kuwaiti citizens. The surplus serves as a valuable resource to fund infrastructure projects, enhance public services, and support social welfare programs.
Looking ahead, Kuwait remains committed to its economic diversification plans and continues to explore new avenues for growth and development. The surplus serves as a catalyst for further economic reforms and encourages the nation to pursue sustainable and inclusive growth strategies. Kuwait's long-term vision focuses on nurturing a knowledge-based economy, fostering innovation, and attracting foreign investments.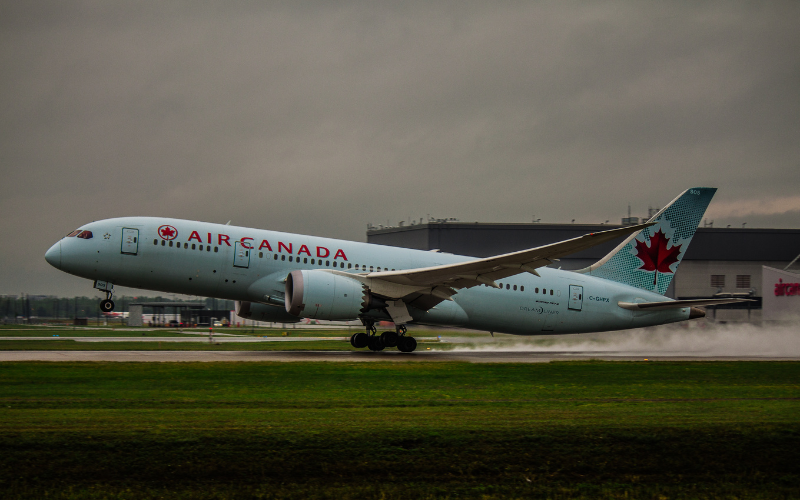 Emirates Extends a Warm Welcome to Air Canada at Dubai International Terminal 3