In a move designed to provide users with greater customization and flexibility in managing their online interactions, Facebook is rolling out the ability for users to create multiple personal profiles. This feature aims to make it easier for users to segregate their online presence, allowing them to maintain separate profiles for various aspects of their lives, interests, and communities.
Whether you're new to Facebook or a seasoned user, this new feature allows you to compartmentalize your online interactions. For instance, you can have one profile dedicated to your passion for food and culinary adventures, while maintaining another profile exclusively for connecting with friends and family.
The introduction of multiple personal profiles builds upon Facebook's existing controls that enable users to select their desired audience when sharing content. After extensive experimentation with this feature over the past year, Facebook recognized the need for a clearer organization of friends, groups, and interests. Users expressed that such an organization makes it more comfortable to engage with the audience they deem most relevant.
Inspired by the success of separate interest-based accounts on Instagram, Facebook is excited to bring this option to its platform. The ability to create multiple personal profiles is rolling out globally, with the process set to continue over the next few months.
How It Works:
Choose a Name and @Username: Users can create up to four additional personal profiles, each with its own unique name and @username.
Connect with Chosen Communities: Each profile can connect with specific individuals or communities, ensuring that content and interests are relevant to that profile.
Seamless Profile Switching: Facebook has streamlined the process, allowing users to switch effortlessly between their profiles without requiring a separate login.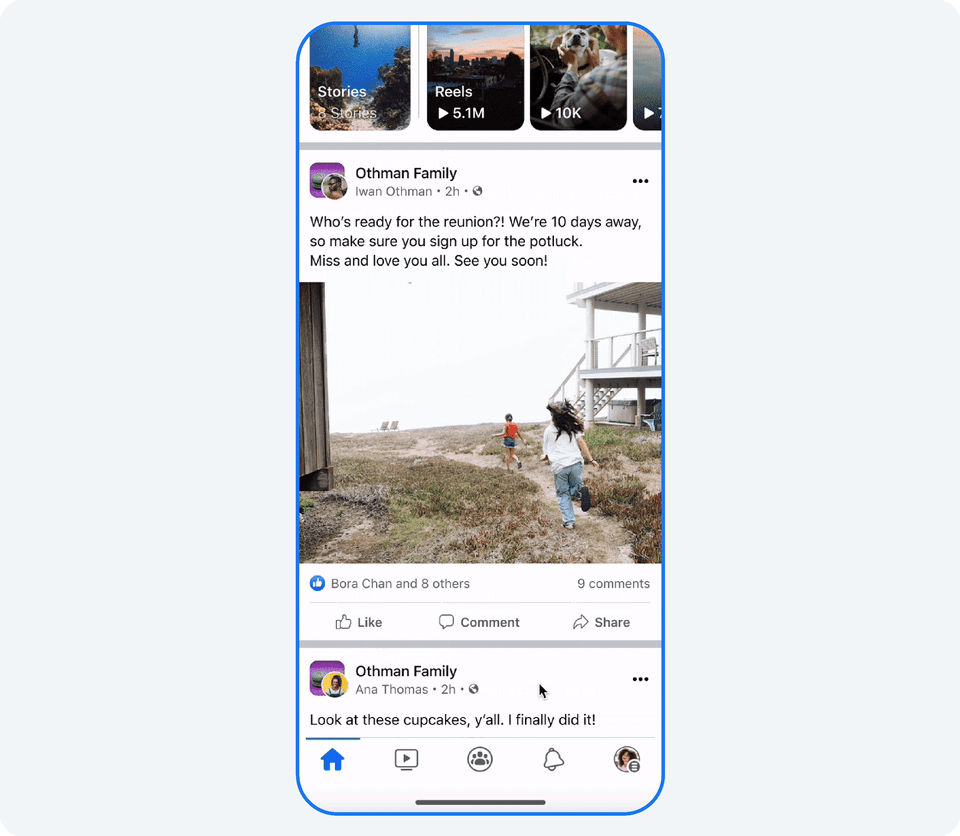 Easily switch between your profiles, with no login required. 
However, there are some limitations at the initial launch. Some Facebook features, including Dating, Marketplace, Professional Mode, and payments, will not be available for additional personal profiles. Initially, messaging will be accessible within the Facebook app and on the web for these profiles, with plans to expand Messenger support in the coming months.
This feature is available exclusively to eligible adult accounts and does not change Facebook's existing policy regarding account authenticity and identity. The primary Facebook profile must continue to use the user's real name, while additional profiles can be named as desired but should not be used for impersonation or identity misrepresentation.
As Facebook continues to evolve and introduce new features, user customization, and organization are at the forefront. This enhancement aims to provide users with greater control over their online experience, allowing them to engage more comfortably with different aspects of their lives. It's a step toward making social media interactions more tailored and user-centric.
Facebook is committed to ensuring that all profiles, including additional personal profiles, comply with its Community Standards, and appropriate actions will be taken against any violations. Users can always update their privacy settings for each new profile they create.
With these new multiple personal profiles, Facebook continues to adapt to the diverse needs of its user base and aims to provide a more personalized and enjoyable social media experience.
---