In the heart of bustling Dubai, where innovation and tradition harmonize, the Kerala Startup Garage (KSG) gathered for a joyful occasion – the "Onam Meetup" at Dubai Foodbowl restaurant on September 10, 2023. This vibrant event, held at noon, brought together KSG's UAE chapter members under the dynamic leadership of Mr. Binshad Ahammed, the chapter lead. The afternoon was a delightful fusion of discussions, member introductions, group activities, and children's sessions, all accompanied by the traditional Onam feast known as "Sadya." As the sun bathed Dubai's iconic skyline in golden hues, the KSG community in the UAE united to celebrate Onam and embrace the entrepreneurial spirit and collaborative ethos that define KSG.
Table of Contents
A Gathering of Minds and Hearts:
The Onam Meetup was a testament to the strength of the KSG UAE Chapter community. Entrepreneurs, startup enthusiasts, and innovators from various backgrounds converged to connect, collaborate, and celebrate their shared journey. In a world where entrepreneurship can often be a solitary path, KERALA STARTUP GARAGE provides a vibrant and supportive network.
Discussing UAE Chapter Activities:
The meetup kicked off with insightful discussions on the ongoing and upcoming activities of the UAE chapter. Members shared their experiences, successes, and challenges. This platform allowed entrepreneurs to seek guidance and support from their peers, reinforcing the core philosophy of KSG—entrepreneurs helping entrepreneurs.
Warm Member Introductions: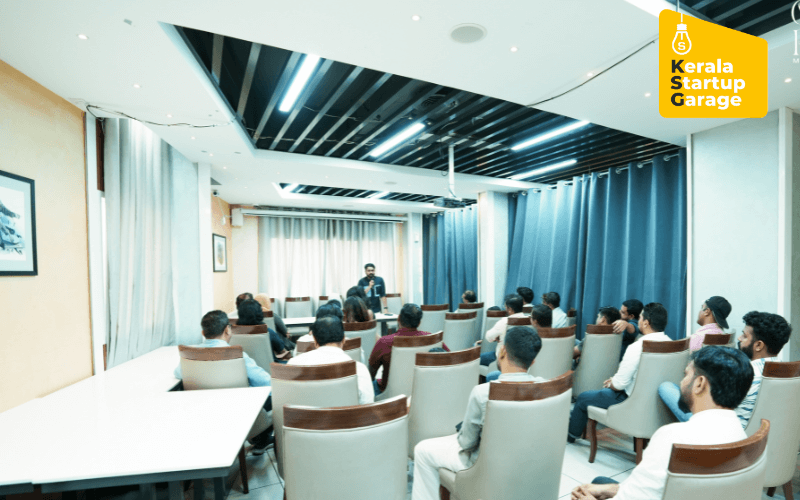 Entrepreneurs thrive on connections, and the Onam Meetup offered a fantastic opportunity for members to introduce themselves and their ventures. Each introduction was a glimpse into the diverse and innovative projects being undertaken by the KSG community in the United Arab Emirates. As stories were shared, networks expanded, and potential collaborations were born.
Celebrating Collaborative Spirit:
Within the KSG community, it's not just about personal gains but also about the collective contributions that make the journey truly rewarding. Distinguished members such as Biji Tharakan Thomas (Betser Care), Muhammed Shafi & Sheena Nedumparambath (Insprago), Sridevi Santha (Digital Value Stream), Kancheri Majeed (green cart), Shamsir (TecProfile), Thasveer (Voeux Group), Abdul Rasheed (Netscale Technology), Shafeel & Shafeek (Qamaroun), Abidha Ummar (Abiz Cloud Art), Muhassin (Binja)Shakeer (Eco wide), Althaf( I design) and many others, alongside numerous fellow entrepreneurs, exemplify the collaborative essence of KSG. These entrepreneurs unite to share knowledge, support one another's ventures, and collectively thrive in their entrepreneurial endeavors. They personify the KSG spirit—entrepreneurs uniting to learn, grow, and succeed together.
Group Play and Children's Activities: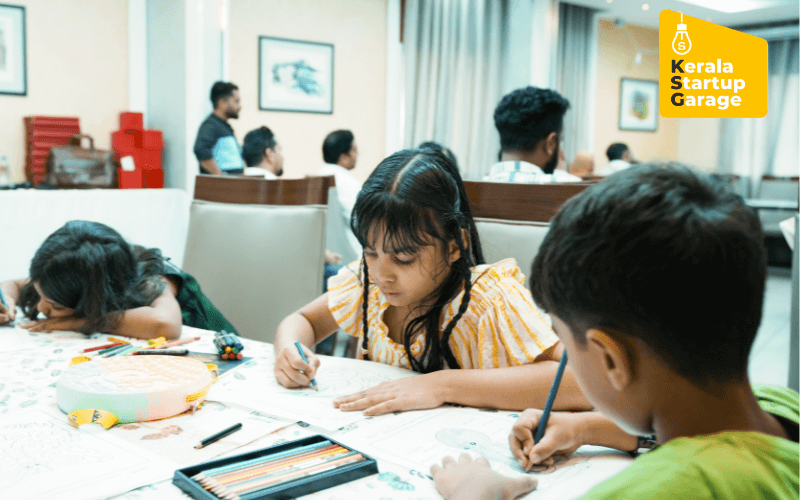 While entrepreneurship is at the heart of KERALA STARTUP GARAGE, the meetup also emphasized the importance of a balanced life. Group play activities added an element of fun and camaraderie to the event. Additionally, children's activity sessions kept the youngest members of the KSG family engaged and entertained. It was a reminder that KERALA STARTUP GARAGE is not just a community for entrepreneurs but a family that values holistic growth.
The KERALA STARTUP GARAGE Story: Empowering Entrepreneurs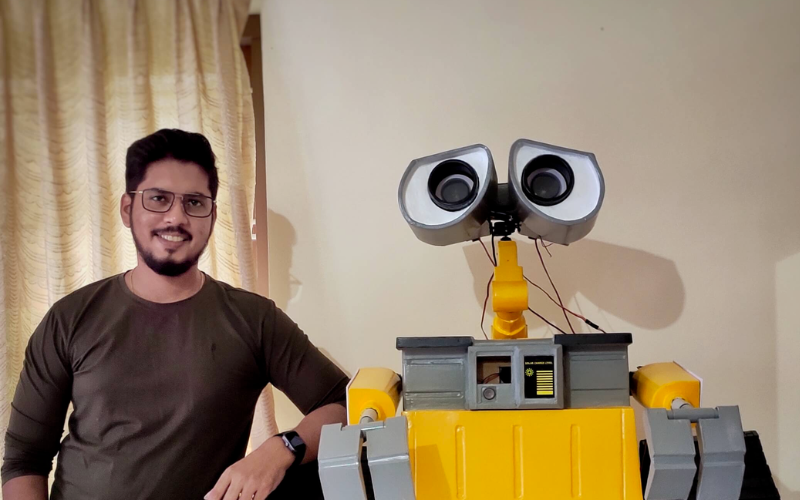 Kerala Startup Garage, founded by Mr. Anup Jose, is a community unlike any other. It's not merely a platform for doing business; it's a supporting framework that brings together individuals with similar vibes. KERALA STARTUP GARAGE fosters brainstorming, removes obstacles, and nurtures a strong and successful business community. It's a place where entrepreneurs don't just think about what they can get but also about what they can give back.
Anup Jose's personal journey, from a programming background to an entrepreneur, mirrors the essence of KSG. His lifelong passion for innovation and creation ignited his entrepreneurial spirit. Fueled by the belief that ideas can drive significant social change, Anup embraced the role of a 'Socialpreneur.' His dedication to making a positive impact on society through entrepreneurship sets the tone for the entire KSG community.
As a testament to its extensive impact, KERALA STARTUP GARAGE's activities are spread across all districts of Kerala and rapidly expanding into other states such as Bangalore, Chennai, and Hyderabad, with imminent plans for commencement. What's more, KERALA STARTUP GARAGE's reach extends beyond Indian borders, with operational chapters in Canada and the United Arab Emirates.
An illustrative example of its influence is the remarkable growth of KERALA STARTUP GARAGE's Facebook group, which has burgeoned from zero to over 18,000 members. This phenomenal achievement underscores the organization's unwavering commitment to fostering entrepreneurship and collaboration, not only within India but also on a global scale.
Empowering Women Entrepreneurs:
KSG's commitment to diversity and inclusion shines through in its support for women entrepreneurs. The community provides a nurturing environment where women, including inspiring individuals like Priya from Zwag AI Solutions and Abidha Ummar from Abiz Cloud Art, can thrive, innovate, and lead. KERALA STARTUP GARAGE's future plans encompass a range of initiatives to further empower and promote women-led startups, solidifying its unwavering commitment to inclusivity and gender equality.
Leading the Charge: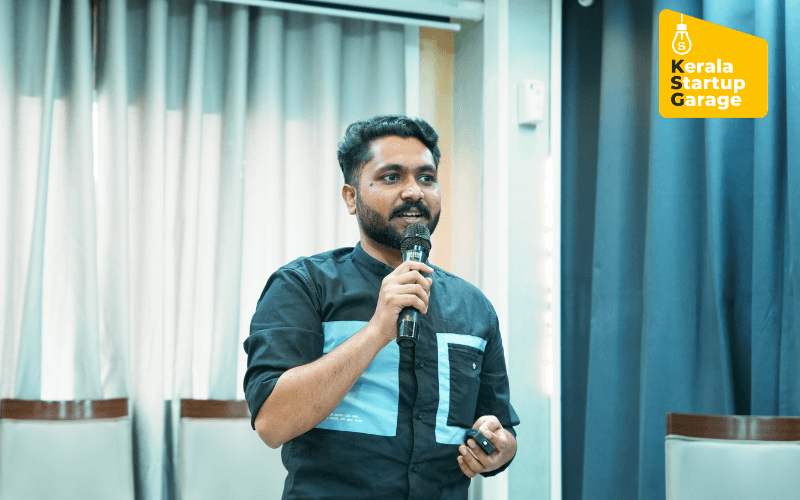 Steering the UAE chapter towards prosperity is the dynamic Mr. Binshad Ahammed—an individual brimming with energy and an entrepreneurial vision that seamlessly aligns with KERALA STARTUP GARAGE (KSG). As the head of the UAE Chapter, Binshad Ahammed has showcased extraordinary coordination, swift decision-making, and a flair for presenting meetups. His leadership has been pivotal in transforming the UAE chapter into a vibrant and thriving segment of the KERALA STARTUP GARAGE community.
Notably, Binshad Ahammed and his friend Sabeel Salam are gearing up for their startup, "Knockme," primed and ready. "Knockme" is set to emerge as a distinctive marketplace boasting diversified unique selling propositions (USPs). Binshad's unwavering dedication and enthusiasm mirror KERALA STARTUP GARAGE's core mission of empowering entrepreneurs and fostering a culture of collaboration. With his visionary guidance, the UAE chapter is on an exciting trajectory towards success, achieving significant milestones, and opening doors of opportunity for entrepreneurs across the region.
A Milestone Meetup: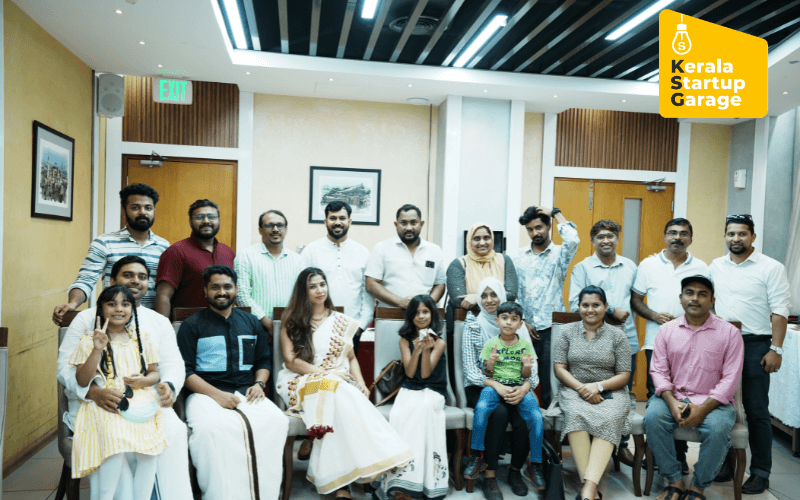 The Onam Meetup was not just another event; it marked a significant milestone for the KERALA STARTUP GARAGE community. It was the third physical meetup held in Dubai, complementing the series of successful online meetups. This blend of physical and virtual gatherings showcases KERALA STARTUP GARAGE's commitment to connecting entrepreneurs and providing opportunities for collaboration in multiple formats.
Together, the KERALA STARTUP GARAGE community, under the guidance of leaders like Mr. Binshad Ahammed, is redefining the entrepreneurial landscape in the UAE, fostering innovation, and supporting a diverse and inclusive community of startups. It's not just an organization; it's a movement that celebrates entrepreneurship and the power of coming together for a brighter future.
---